When you are building a summer house, your mind may not be on hanging photos and pictures around the house. But as things start wrapping up you will likely start to look around and realize it is time to add some color to the walls. I remember the puzzlement when it came time to hang the decoration over the fireplace. How do I get a hole in the stone without ruining it. How do I make it even? Below are some great tips on how to hang pictures around your house. I hope you enjoy it.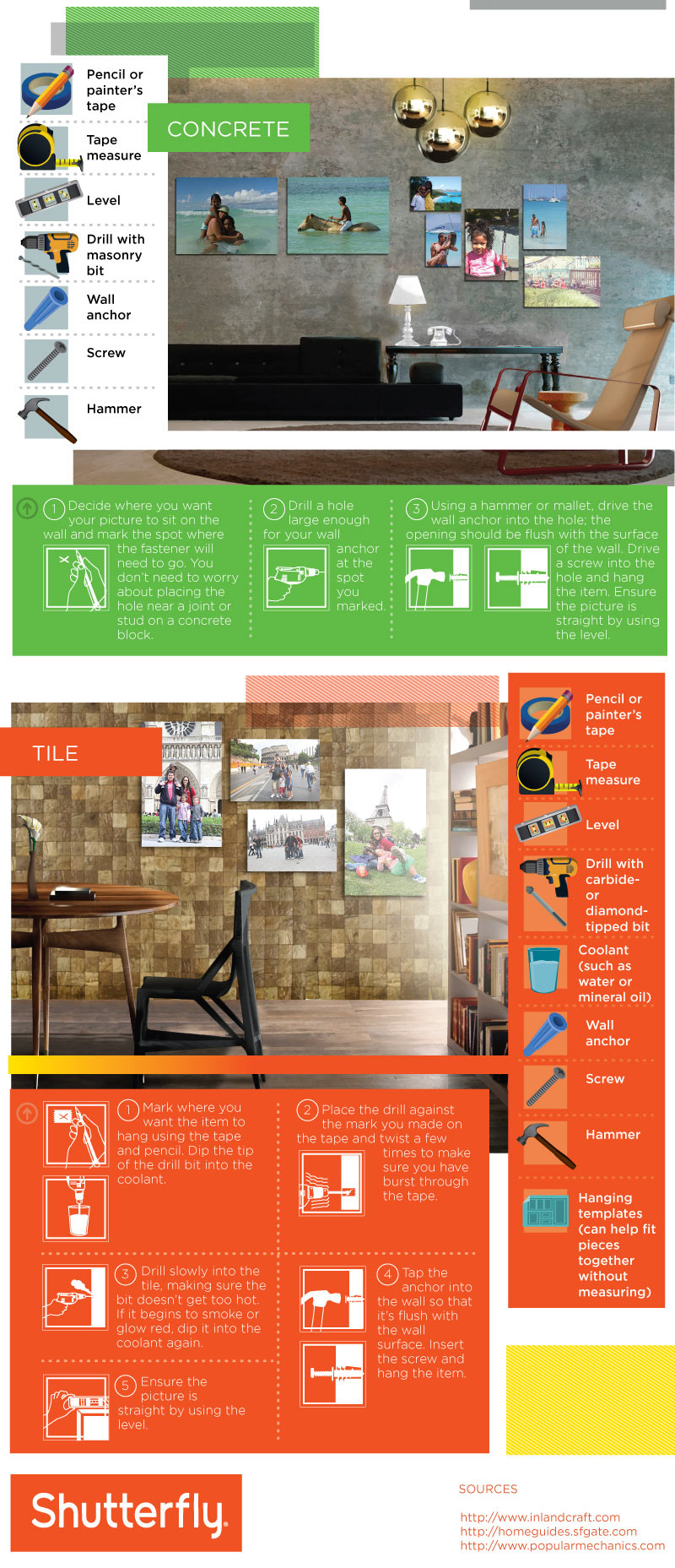 This infographic is provided to you by
Shutterfly
, the leading online provider of photo books, cards and
Wall Art
.